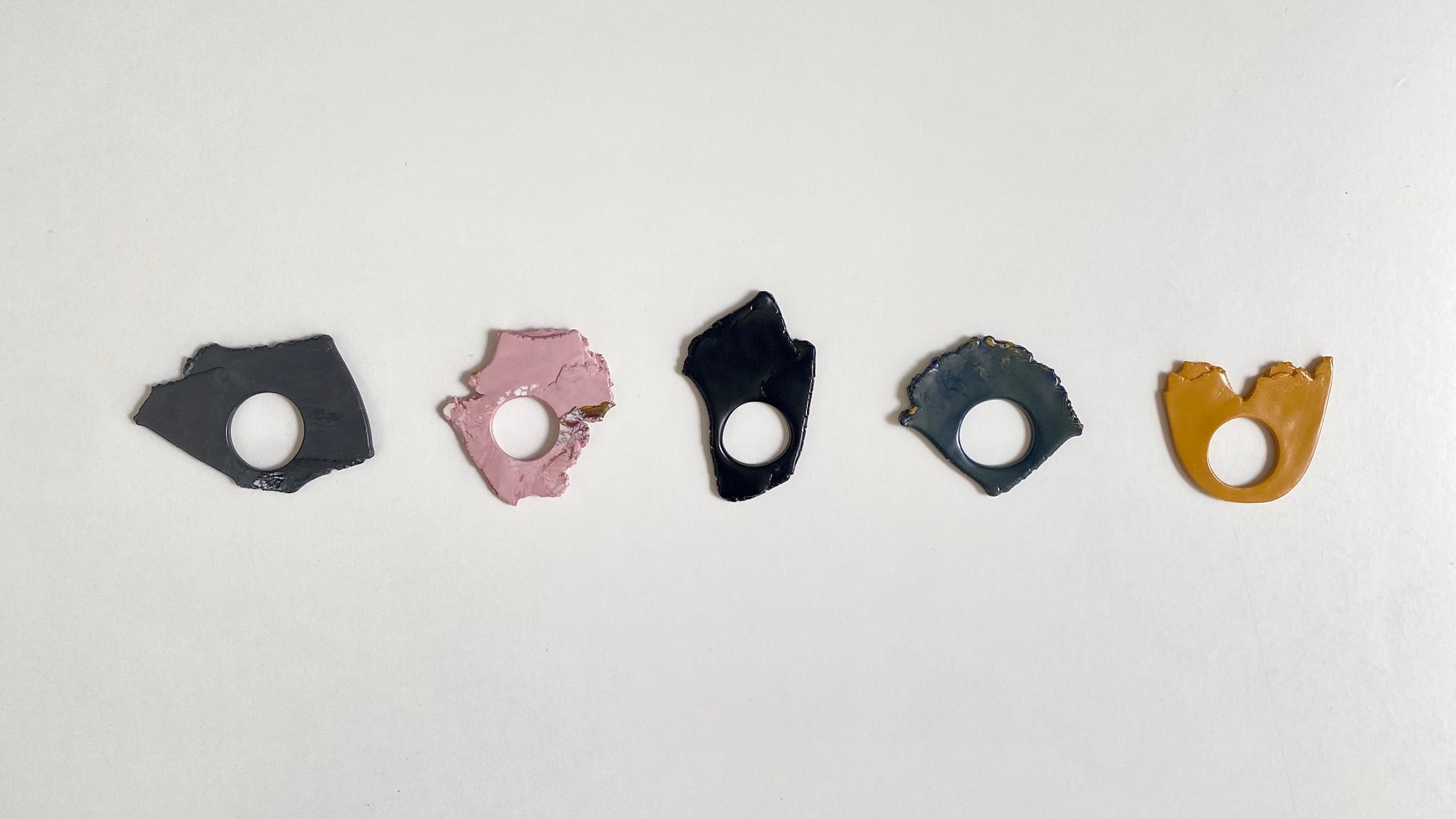 THE COLLECTION
"Some people never go crazy. What truly horrible lives they must lead." - Charles Bukowski

Embracing the organic, the unbridled, and the untamed in a series of one-of-a-kind rings that have been brought to life with minimal interference from me, reflecting the unpredictable beauty of creativity.

From the words of the legendary writer Charles Bukowski, my pieces embody this philosophy, celebrating the chaos and beauty of relinquishing control over the creative process.