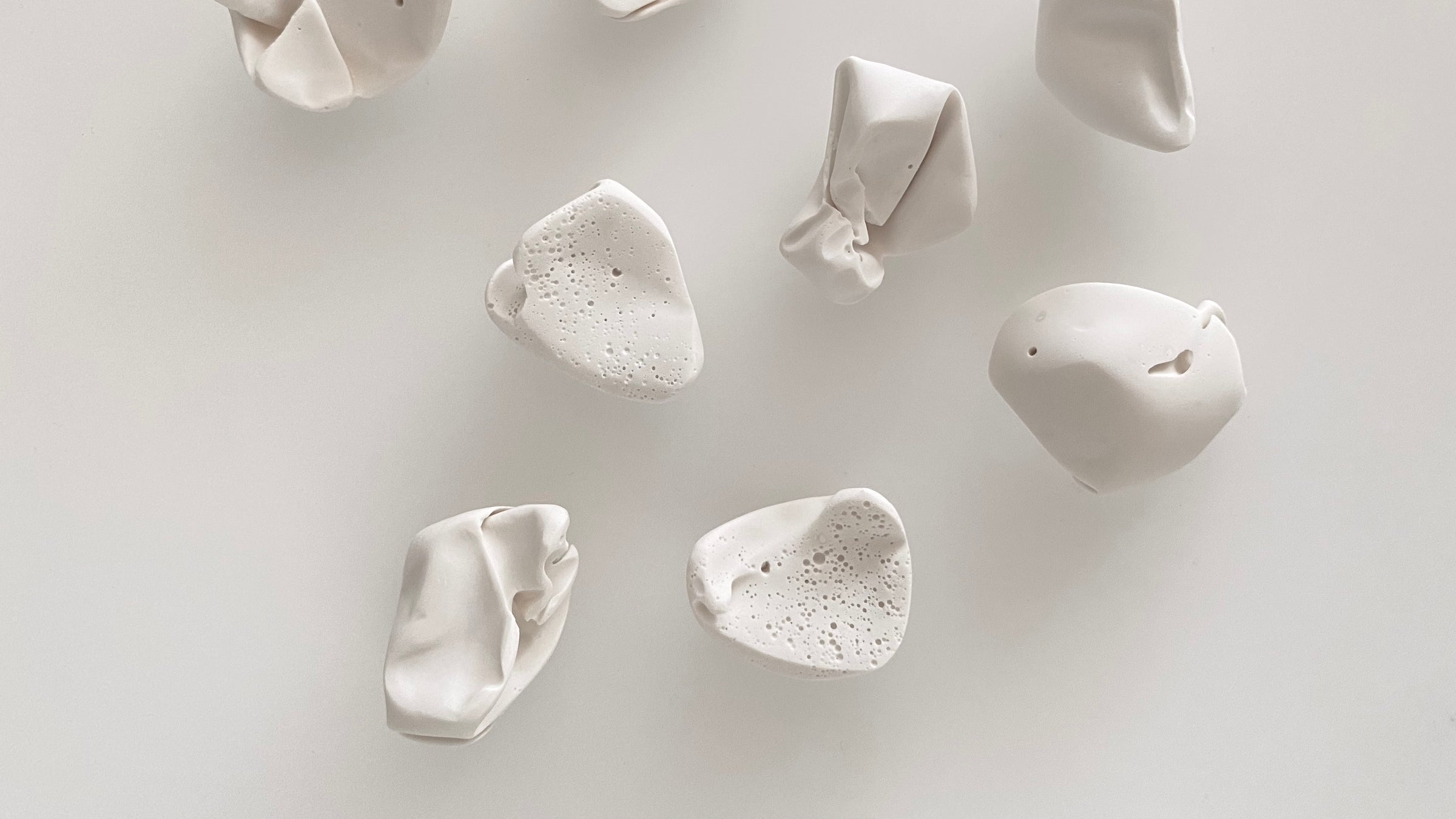 THE COLLECTION
Inspired by the Brazilian theatre tradition when novice actors are required to have a Galharufa. It can be any object; what matters is its symbology. It's a rite of passage. After all, whoever receives a Galharufa, wins a theatre godfather, as it is an amulet that the most experienced artist offers to the novices, making them an actor.

Influenced by my own Galharufa that I received from a dearest actor a long time ago during my first play as a professional actress, I decided to create The Amulet.

Totally handmade with a minimalist aesthetic and a soft touch resembling a stone, no moulds are used to craft it, making each piece unique with natural imperfections and colour variations.

As a piece of handmade jewellery, no two pieces are ever the same, making your amulet truly unique. Therefore, there may be variations between the images and your final item.

My Galharufa is an object I treasure; it is my amulet for good luck.

I hope you enjoy yours as well.